UPDATE: 2021 Adequan®/USDF Annual Convention
For Immediate Release
Friday, September 17, 2021
Source:

Dear USDF member,
This is not a letter that I expected to be writing. As a matter of fact, as of yesterday, I was working on my Welcome to Houston letter draft. However, based upon current events and an unusual amount of feedback after we posted the website "registration open" from the membership related to the upcoming 2021 Adequan®/USDF Annual Convention planned for Houston, I asked for a survey of those specifically involved in our governance – delegates, committee participants and GMO presidents. It was quickly obvious that USDF leadership needed to reevaluate our (until now, definite) meeting plans. Thus, based upon a survey of USDF governance representatives, direct feedback from the host region and local GMOs, critical evaluation by staff, and ultimately a full examination and discussion by the Executive Board, the difficult decision has been made to cancel the in-person event, in favor of a virtual convention held during the same timeframe.
The feedback from these focus groups overwhelmingly indicated a preference for this year's event to go virtual and I have no doubt that it will be just as successful as last year's event. After all, we've got one year of practice under our belts! In what will be our second and hopefully last experience in this realm, a silver lining may be that many, many more members will have the opportunity to attend and participate in everything the convention has to offer.
Many factors played into this decision. Obviously, the uncertainty surrounding the COVID-19 pandemic and the surging of the Delta variant (specifically in Houston) played a role, but this decision was also influenced by direct feedback and concerns from our members and leadership within the region, as well as those who represent our committees and GMOs, consideration of financial impacts of both the live and virtual options, and feedback from the membership over concerns over travel and the ongoing uncertainty.
All of this together, unfortunately, painted a bleaker convention picture than any of us had originally hoped. But now, the decision to go virtual has been made, and I know that our staff is prepared to jump in and start building a virtual convention experience we hope everyone will enjoy and take advantage of. The overall convention agenda should remain relatively unchanged, with the exception of some time shifts to accommodate all time zones as much as possible, and we will still be able to offer the ever-elusive conflict free schedule! We will add virtual opportunities through Meet the Candidates to listen to, ask questions of, and be comfortable in electing the leadership of USDF. I encourage ALL members to take advantage of this frankly atypical benefit and hope there will be a great deal of outreach to your elected and appointed delegates to express your opinion.
As USDF President, I encourage everyone to take advantage of the unique opportunity to attend the annual convention, especially those who have never attended in person or last year. This is a prime opportunity to get a glimpse into the inner workings of the organization and keep your thumb on the pulse of happenings within the sport. Our volunteer leadership, from GMO officials to committee members, to delegates, to directors, all bring so much knowledge and expertise to all aspects of the annual convention, it would benefit anyone to attend. To hear people so passionate for both the sport and the horse and watch as they shape the future of dressage in the US is truly an experience for anyone who attends. The knowledge that these individuals bring to the table is an inspiration to us all and a part of the foundation of USDF.
In closing, I repeat that I REALLY wanted to hold an in person meeting this year. However, as we have throughout the pandemic, I take very seriously our shared responsibility to lead; to manage USDF in a fiscally sound and member responsive way as we conduct the business of USDF. That is, in the end, the purpose of the annual meeting. I hope that I have your support and that you will give the same to our professional staff, to the volunteer leadership and going forward, to the incoming Executive Board members. And finally, from our staff I add that, in order to stay up-to-date as details of the virtual convention come together, please follow USDF on social media or visit the convention website at www.usdf.org/convention.
As always with best regards,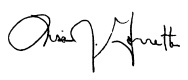 Lisa Gorretta
USDF President

Founded in 1973, the United States Dressage Federation is a nonprofit membership organization dedicated to education, recognition of achievement, and promotion of dressage. For more information about USDF membership or programs, visit www.usdf.org, email usdressage@usdf.org, or call (859) 971-2277.